Our team is comprised of a diverse group individuals dedicated to providing top quality services. Coverdale believes in providing the best support and training for its team members. Team members must complete a minimum number of hours in compliance training. Coverdale also supports staff in skills and professional development.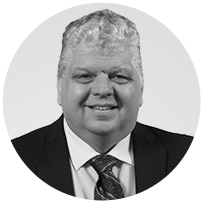 Mr. Ronald Schmalcel
General Manager
Ronald Schmalcel joined Coverdale as General Manager April 3, 2018. Mr. Schmalcel has held senior positions in the fiduciary industry in the Bahamas and Bermuda since 2003. He practiced tax law and wealth planning in Canada for over a decade before working in the fiduciary industry. Ronald is an active member of the Society of Trust and Estate Practitioners.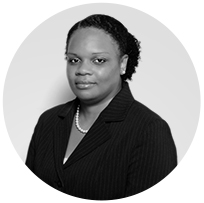 Mrs. Krishma Orr-Fraser
Senior Operations Manager
Krishma is a BVI Islander and started at CTSL in 1997. Krishma was promoted to the role of Manager of our Corporate Services in department in 2004. She took a two year break in 2007 to gain a Bachelor's degree in Small Business Management at InterAmericano University in Puerto Rico. She returned Coverdale in 2009 and continues to run the Corporate Services Department, Krishma has extensive experience in forming and administering BVI companies.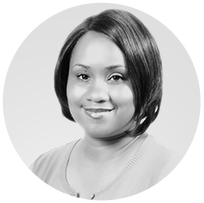 Ms. Trisha Evans
Compliance Officer
Trisha joined the offices of Coverdale in November 2017. She has been employed in the Banking and Trust Services Industry in various capacities since 1993; Trisha is extensively experienced in Compliance. She is a graduate of the University of Maryland Eastern Shore where she earned a Bachelor's degree in Business Administration and is a member of the BVI Association of Compliance Officers and ACAMS.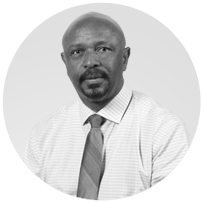 Mr. Dale Frett
Accountant
Dale Frett joined Coverdale in 2018. He holds a Bachelor of Science, Accounting degree from Lehman College in New York, SA. He also holds a certificate issued by the Society of Trust and Estate Practitioners in Trust Management and a certificate in International Financial Reporting Standards for Small and mid-sized businesses. Dale holds Series 6, 7 and 63 Brokerage, Securities, Life Insurance and Health Insurance licenses. Dale has over twenty-five years' experience in accounting and financial industry experience.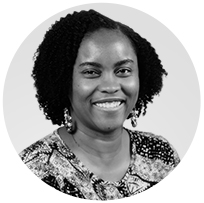 Mrs. Sheann Maduro
Senior Corporate Administrator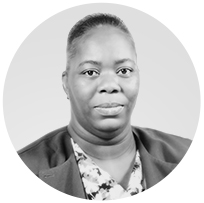 Mrs. Sharmine Pickering-Donovan
Corporate Administrator
Coverdale Directors
Coverdale affairs are overseen by four directors.  Two are nominated by Myers Flectcher Gordon of Kingston, Jamaica and two by BVI stakeholders.  All four are practicing lawyers or have practiced law.
Peter S. Goldson (Chairman)
Mr. Goldson earned his Bachelor of Laws from the University of the West Indies, his Bachelor of Civil Law from the University of Oxford, his certificate of Legal Education from the Norman Manley Law School and was a Rhodes Scholar for Jamaica in 1985.
Mr. Goldson is a member of the International Trademark Association and is the Honorary Consul General for the Kingdom of Sweden in Jamaica.
Barbara O'Neal
Ms. O'Neal was a founding and managing partner of the law firm O'Neal Webster.  She headed the firm's commercial department and was responsible for the firm's management and development.  She is currently the General Counsel to BVI property developer JOMA (Properties) Ltd.  Barbara is a past Board member of the British Virgin Island Chamber of Commerce and Hotel Association and member of the American Bar Association.  She is a member of the BVI Bar Association.
Paul B. Dennis, Q.C.
Mr. Dennis is the senior partner and head of the Litigation Department for O'Neal Webster.  He is a graduate of the University of the West Indies and the Norman Manley Law School in Jamaica.  Mr. Dennis was called to the bar in the British Virgin Islands in 1993.  He focuses primarily on commercial litigation, commercial insolvency and shipping and admiralty law.  He is a member of the BVI International Arbitration Centre's arbitration panel.
Hilary Reid
Ms. Reid practices in the field of Commercial and Corporate Law, with a special emphasis on Mergers and Acquisitions, Employment, Insolvency and Receiverships, Banking and Securities and Trust Law.
Ms. Reid is and has been a member of a variety of professional organisations including the Jamaican Bar Association's Commercial Law Committee, Intellectual Property Committee, the Lion's Club of Kingston  and the General Legal Council.